In order to change your password follow the below steps:
1. Click on your profile image in the ZeroSSL interface's upper right-hand corner
2. Select "Account" from the dropdown
3. From the Account page select "Update Password":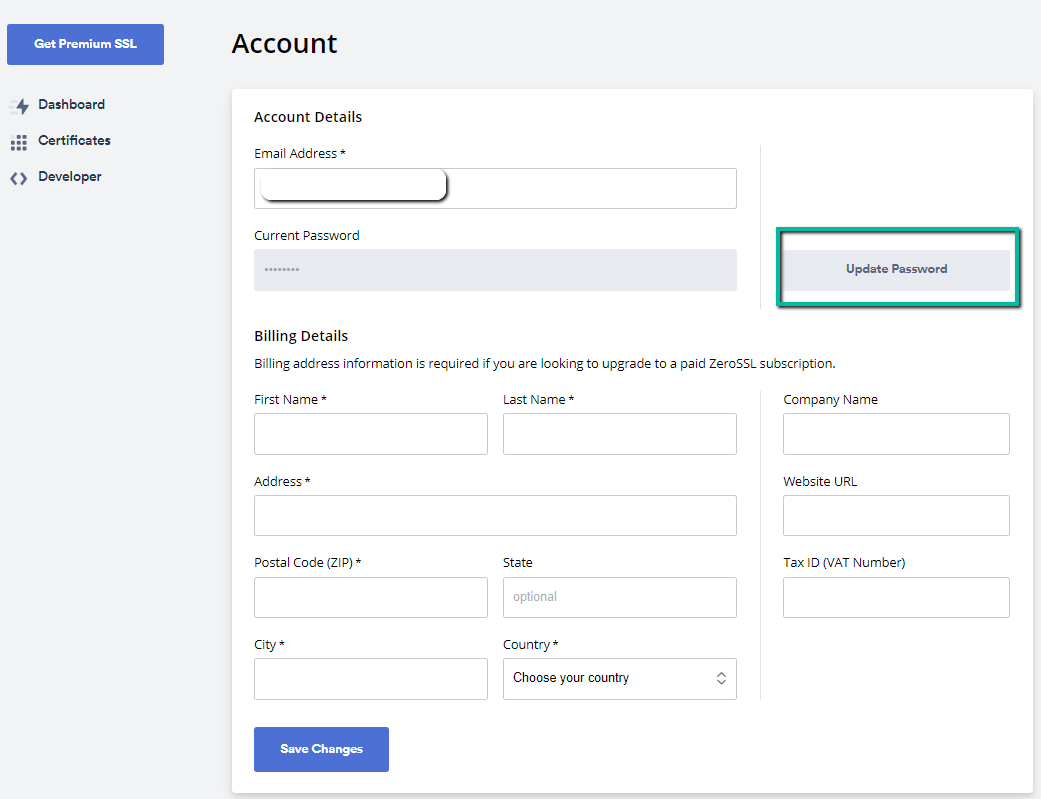 4. Review the Notice Information as displayed below: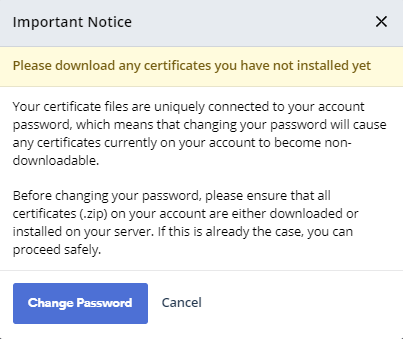 5. Select Change Password
6. Enter your new Password or select Don't Update Password if you have changed your mind.

7. Click on "Save Changes"