Yes, your subscription plan can be upgraded, downgraded or canceled at any time. Upgrades are effective immediately and downgrades come into effect at the end of the current billing period.
If you want to view your subscription click on the Account icon on the top right corner of your screen and select Subscription:

You can review your Subscription and Manage your Billing details as seen below: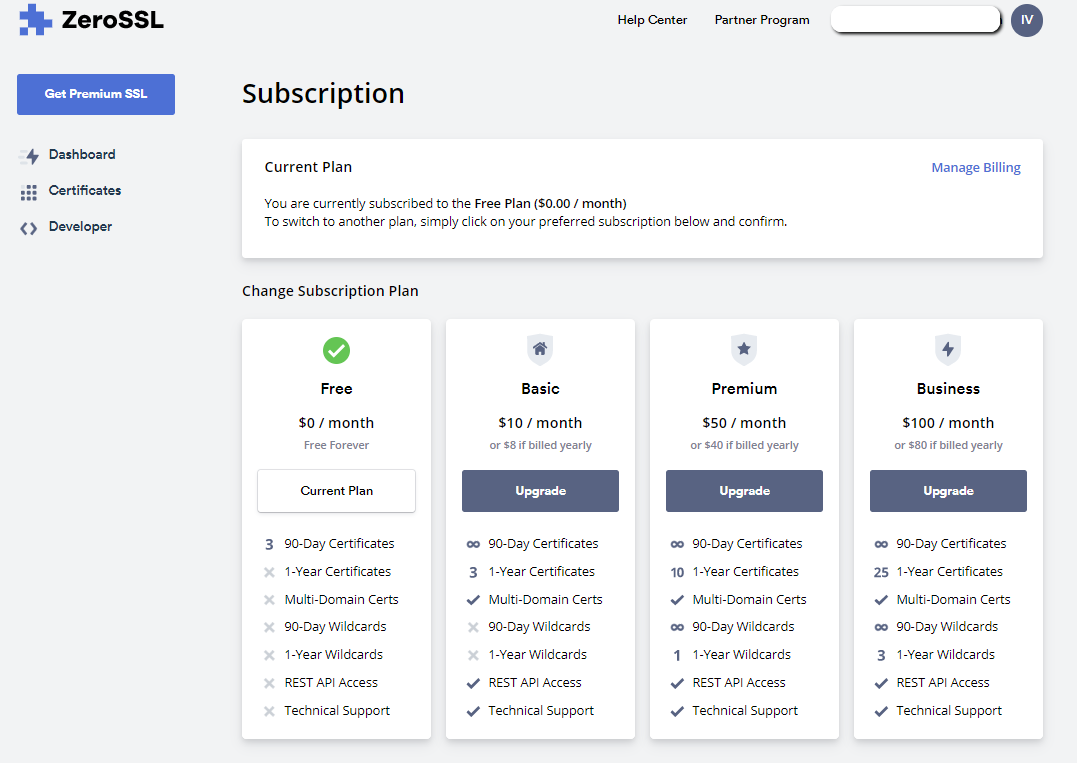 Important notice before your downgrade:
Paid customers: if you have issued 1-year certificates and downgraded to a Free Account, all your 1-year certificates will be revoked automatically
Refunds:
As per our Terms and Conditions we do not offer refunds for any monthly subscriptions.