Since May 2020, SSLForFree.com is part of ZeroSSL. Once you register with SSLforFree.com you will be redirected to the ZeroSSL website where you can issue your SSL certificates.
Going forward you can either use SSLForFree.com or ZeroSSL.com as a login to the platform.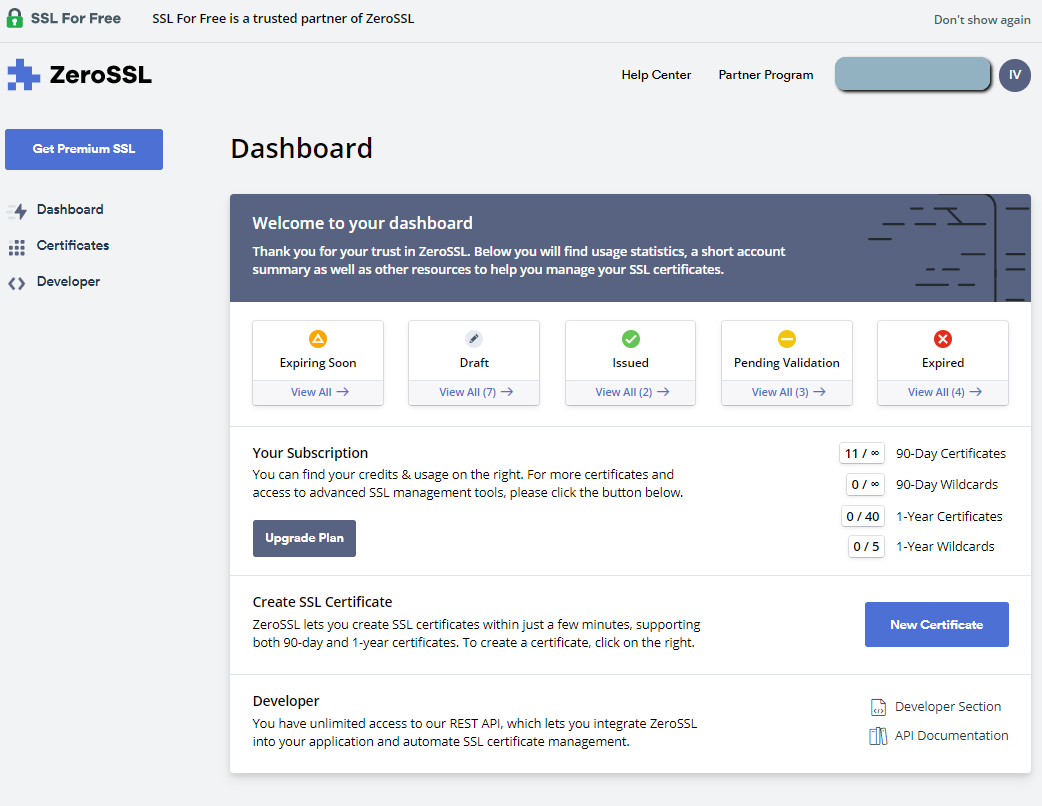 If you have any questions, please feel free to use our Bot Assistance and receive guidelines to the right point of contact.