As soon as your certificate has been issued, you can download it and install it on your web server. Issued certificates can be downloaded both from the certificates list as well as from the installation page.
When downloading a certificate, you will receive a ZIP file containing the following items:
certificate.crt: This file contains your primary SSL certificate, ready to be installed on your server.
ca_bundle.crt: This file contains only one intermediate certificate (ZeroSSL CA). The root certificate that signs this immediate certificate is trusted by all browsers and almost all other SSL clients. If you need the full chain including the root certificate we recommend you use a tool like whatsmychaincert.com to download it.
private.key: This file contains your private key, which will need to be uploaded to your server.
Missing Private Key?
There are two main reasons why your downloaded certificate (.zip) folder might not contain a private.key file. To learn more, please read this article.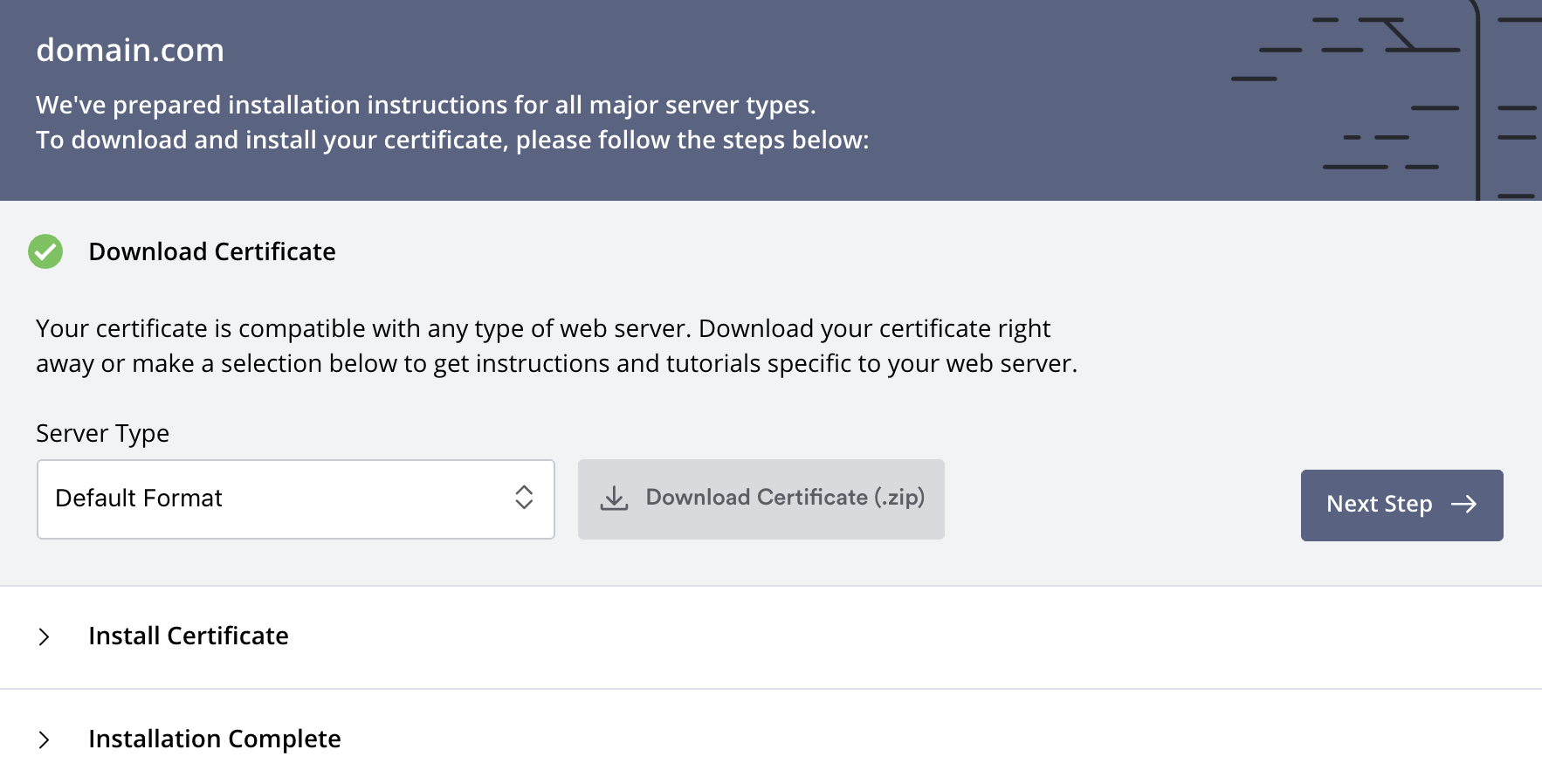 Are you experiencing issues while downloading a Certificate?
Before contacting us please try the following three things:
If the link is not working, please try using Incognito mode or a different Browser