Unfortunately, we don't provide or issue SSL Certificate for domains that contain a brand, or subdomains of well-known hosting providers. We don't have a list of forbidden domain names, but the examples below should give you a better understanding.
Brand names
skype
microsoft
ibm
oracle
salesforce
adobe
and so on ...
Subdomains
ec2-3-14-135-33.us-east-2.compute.amazonaws.com
my-demo-app.azurewebsites.net
and so on ...
---
Are you affected by this?
This is an example of an amazonaws.com certificate that cannot be issued.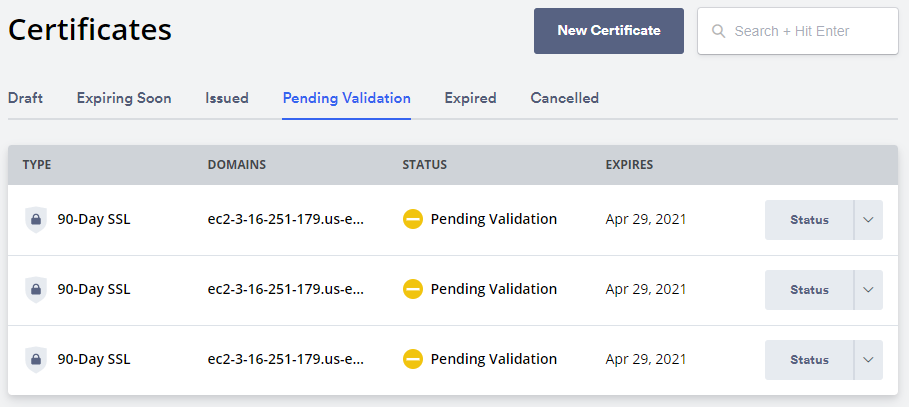 👉 In case you have a certificate that is currently stuck in Pending Validation, feel free to reach out to us with the button below so we can check your case individually.